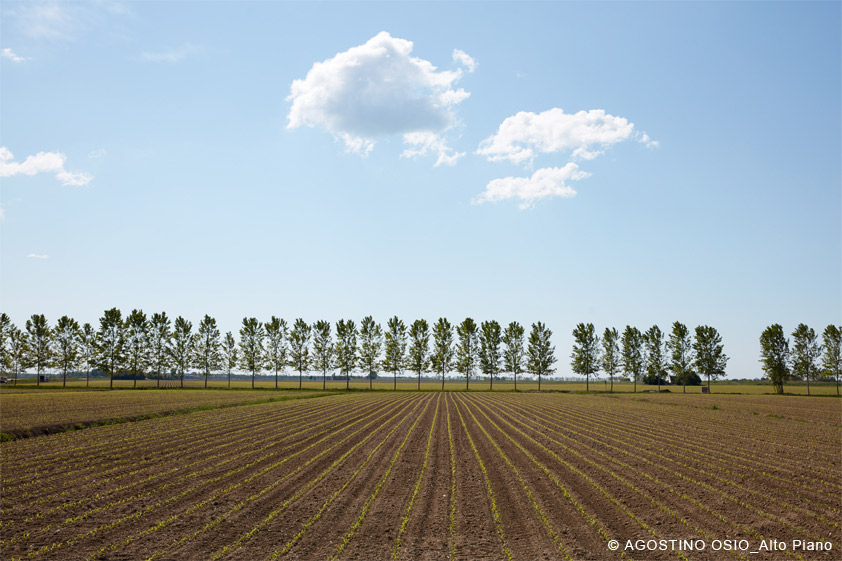 Ca' Corniani Landscape Enhancement
Caorle (Venice, Italy), 2014 - ongoing
Ca' Corniani is the most extensive of all the Genagricola's 25 agricultural companies. Here, in 1851, Generali began the first and largest reclamtion project by private bodies in the History of Italy. The project for enhancement of the landscape develops the "strategy of reanimation" of the rural territory, integratingthe current flourishing agricultural activity with interventions of extensive quality promotion. The underlying concept is that of cultivating the land not only to guarantee food production respecting nature, but also to care for the rural, historical and environmental heritage associated with countryside. The approach of the landscape project,therefore, aims to enable the identity of the Ca' Corniani image to emerge, in continuity with ist history, sparking a process of awareness and openess towards the territory and the community that welcomes it. In the very near future, it will be possible to live the landscape in an aware manner and to increase the wellbeing of the entire territory of Caorle. All this with a view to intelligent, sustainable growth, in full harmony with agricultural productivity.
The project develops on multiple planes: the widespread increase in landscape and ecological quality, together with the creation of a fully equipped network of cycle and pedestrian paths with the rest areas and signage with directions and information, connecting with the surronding territory. The company centre will be enhanced to attract and welcome visitors effectively, so that in the future they will be able to appreciate other upgraded settings, such as the currrently disused fish-farming tanks.
In the area of the accesses, the landscape project by LAND calls for the intelligent introduction of contemporary art as a device (a sort of "agopuncture") to mark and interpret the Thresholds of the future by an Art Competition. Five artists of international renown are invited to conceive site-specific works through a creative process capable of telling the story of stratified territory of Ca' Corniani, starting with its resources – nature and agriculture – and ist inhabitants.